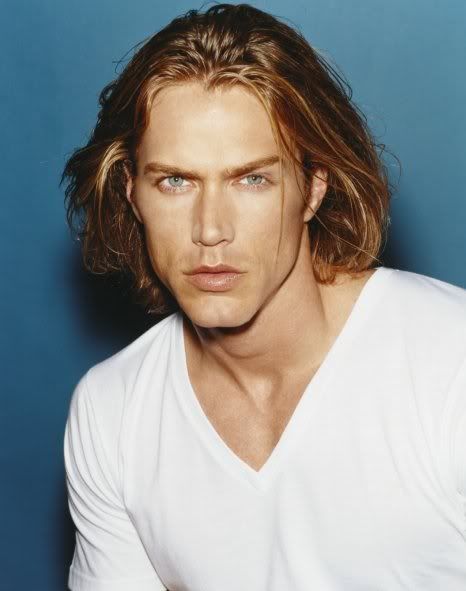 Jess and I have had a long standing disagreement about who makes a better Rhage. She's always been on Team Smith while I was on anyone's team but Smith's...and then I found this picture. So Jess, it is with great humilty that I concede and admit that Smith COULD be Rhage. I leave the door open for the PERFECT Rhage, shoudl I ever find him.

For all of your Black Dagger girls (and boys), Lover Mine, hits the book stores on April 27. I can't WAIT!!

Just for the record, this whole perfect brothers picture hunt is pretty freakin' hard. Let us know when we get it right.